2012 Chrysalis Award Winner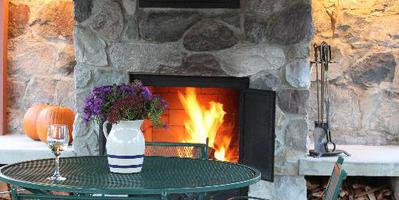 May 15, 2012
For Immediate Release
Contact: Paulson's Construction


Paulson's Construction Wins Remodeling Award

Continuing to set new standards of professionalism, 81 remodeling companies from across the United States were named winners at the eighteenth annual Chrysalis Awards for Remodeling Excellence. The winning projects were selected from 420 entries. The entries were judged on overall design, the creative use of space and materials, and the degree to which the project enhanced the original structure.

Paulson's Construction of Howell, MI was selected as a 2012 Chrysalis regional award winner in the Detached Outbuilding category. They gained this recognition for their renovation of a 19th century smokehouse in Livingston County. The structure had fallen into disuse, but Paulson's innovative remodeling made it functional again. This project also included many special features such as an outdoor fireplace with a built in oven, a recessed bonfire pit, and exposed aggregate cement work.



"To win an award in this highly competitive category is quite an achievement," says Ken Kanline, Director of the Awards.

The Chrysalis Awards program, begun in 1994, recognizes the nation's best work in sixteen general categories of residential and commercial remodeling. The Chrysalis Awards are open to any professional remodeler and design professional in the United States.

Paulson's is a full service, professional remodeling company in Howell that has been serving the greater Livingston county area for over 16 years. Pictures of their 2012 award-winning project can be seen at www.PaulsonsConstruction.com.