Master Design 2012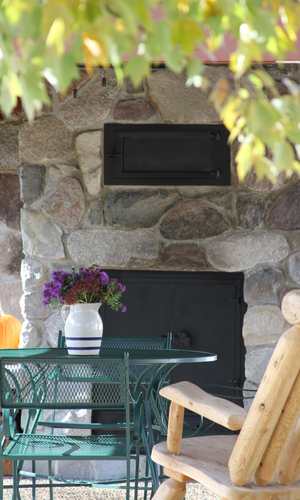 Fort Atkinson, Wis. (Sept. 19, 2012) – Residential remodeling firms from across the country were recognized as winners of the Qualified Remodeler's 2012 Master Design Awards, the oldest and largest national remodeling design competition in the U.S.
From bathroom remodels to whole-house renovations, the awards program recognizes remodelers, architects, builders, kitchen and bath specialists, and other housing professionals for outstanding project design and construction. More than 80,000 residential remodeling and design professionals were invited to apply for this year's awards program. A panel of industry experts reviewed each of the entries and selected the winning projects based on aesthetic appeal, construction techniques, handling of unusual situations, attention to detail, functionality of space, financial success and overall impression.

Paulson's Construction of Howell, MI was selected to receive a silver award in the Detached Structure category for their renovation of an 1800's smoke house. The structure had fallen into disuse, but Paulson's innovative remodeling made it functional again. This project also included many special features such as an outdoor fireplace with a built in oven, a recessed bonfire pit, and exposed aggregate cement work.
"We're delighted to receive this award," comments Paul McClorey, president of Paulson's Construction. "We were very proud to have been recognized for the exceptional craftsmanship that went into completing this project." Paulson's Construction has been providing the Greater Livingston County area with remodeling, renovation and restoration services for over 16 years.






Master Design Awards winners and projects are recognized in Qualified Remodeler's September issue and several will be featured in the magazine's "Master Design Solutions" section over the next 12 months. A full length article detailing Paulson's smokehouse project can be viewed in the October issue of Qualified Remodeler at forresidentialpros.com.