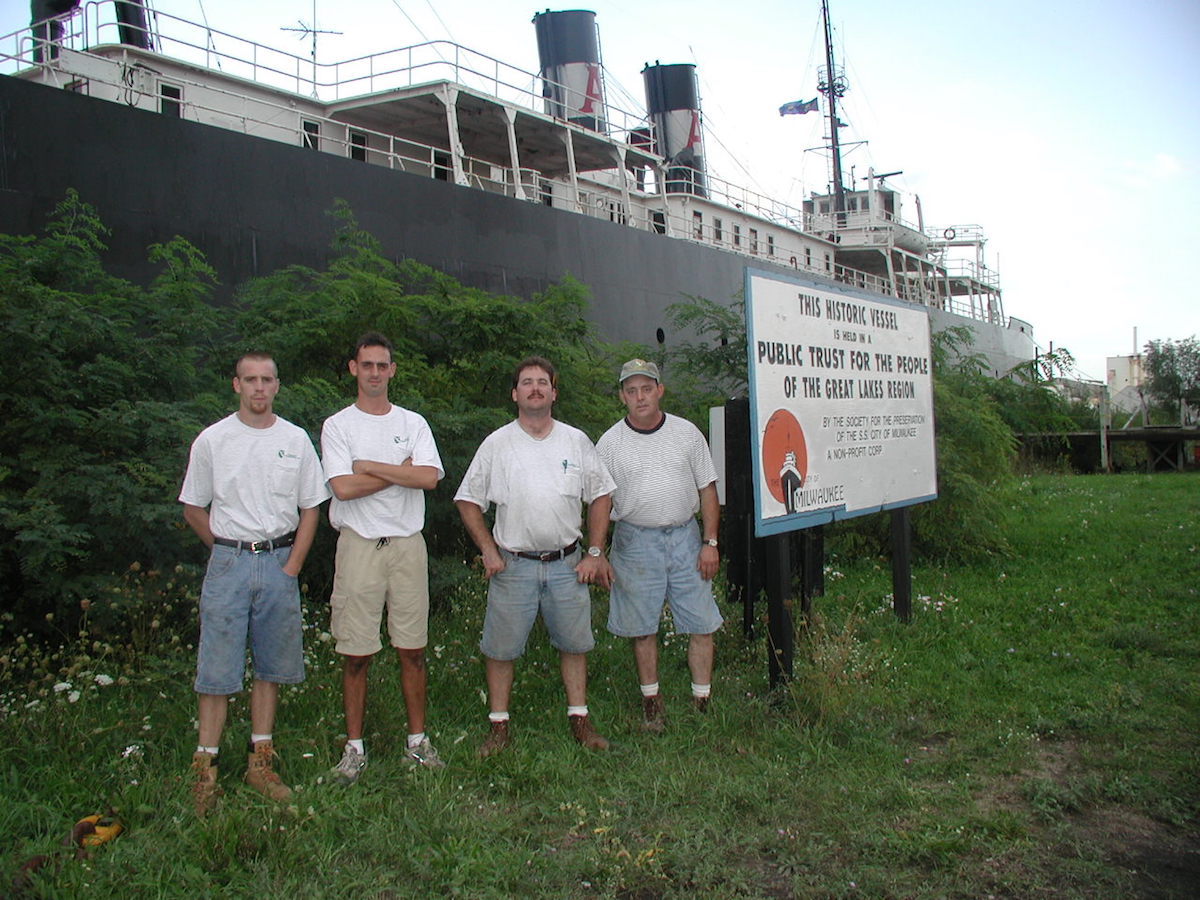 SS City of Milwaukee
Manistee, Mi
The S.S. City of Milwaukee is the last remaining traditional Great Lakes passenger/train ferry. The ship was the final of six sister ships built to plans developed by the Manitowoc Shipbuilding Company in 1923. The vessel was launched on November 25, 1930. It was built to replace the S.S. Milwaukee, which foundered during a severe storm in 1929. The twin screw vessel measures 348 feet in length, 56 beam, 16 draft. It is powered by four scotch fire tube boilers developing 185 working psi. The triple expansion engines are 1,400 horsepower each. This power combined with the 12 foot diameter iron propellers can drive the ship 14 knots or drive it through three feet of solid ice. The freight deck can accommodate an entire freight train (30 boxcars on four tracks). The vessel sailed under the Grand Trunk Railroad the majority of its career but was leased and operated by other railroads around Lake Michigan over the decades. It was purchased by the State of Michigan to operate as an Ann Arbor vessel in 1979. The ship was retired in operable condition in 1981 when the State of Michigan shut down its cross-lake ferry system.
Paul and some of the crew have been to the ship and have helped with the restoration. Currently it sits in Manistee and is on the Historic Register. In the Fall they turn it into a fantastic Haunted Halloween attraction. If you're Up North anytime and nearby, it is an interesting visit.
Paulson's Construction has been active in volunteering in the restoration and maintenance of this historic landmark. Our crew has spent many hours applying the experience they have gained in restoring old homes to restoring this old ship, allowing it to remain open to the public. The crow's nest on the ship was entirely rebuilt by our crew.
For more information, please visit the S.S. City of Milwaukee Web Site.